SILVERSTONE AB started on a small scale back in 1995. Since then, the company has developed year after year and today has one of Europe's widest ranges in light material handling.
The company is in rapid expansion and is marketed by resellers in more than 25 countries. Head office and warehouse are located in Ljungby.
We work according to an obvious motto; through a broad product range with high availability and attractive price picture, we want to make it easy for our retailers and customers to choose the right product.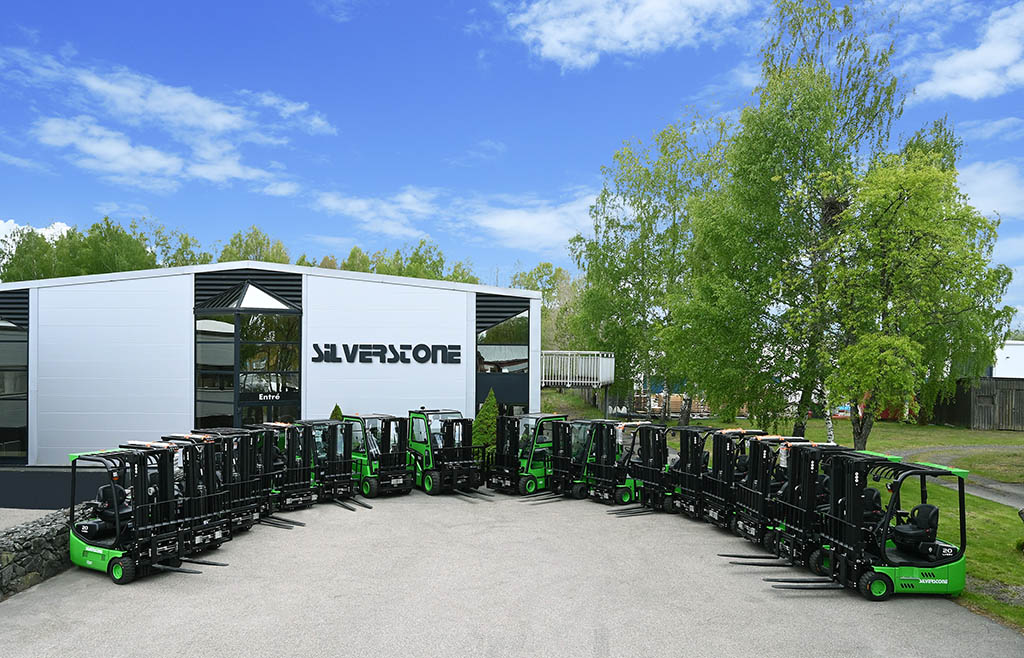 SILVERSTONE AB focuses on selling to catalogs and e-commerce companies, major retailers in materials handling, truck dealers and national and international retail chains.
– A WIDE range of affordable products in material handling.
– A DEEP range in forklift trucks, lifting tables and lighter electric trucks and stackers.
– HIGH STOCK level to satisfy fast deliveries.
– SERVICE. Silverstone AB's head office is located in Ljungby, Sweden, where there is also an 11,000 sqm warehouse. Today, Silverstone AB is represented in 21 countries through dealers and subsidiaries.