KEF-MOTOR is based on many years of experience, knowledge and solid craftsmanship. We have a wide range of many types of reliable, durable and solid grinding and polishing machines.
1870: The founder of KEF, Hans Marius Nielsen, was born in 1870 in the village of Bøjden near Fåborg on the island of Funen.
The eldest of 6 children, Hans Marius Nielsen was the son of the village blacksmith. By helping his father in the smithy, he is believed to have learned in the smithy about materials, quality work and the craft tradition that became fundamental to his later work.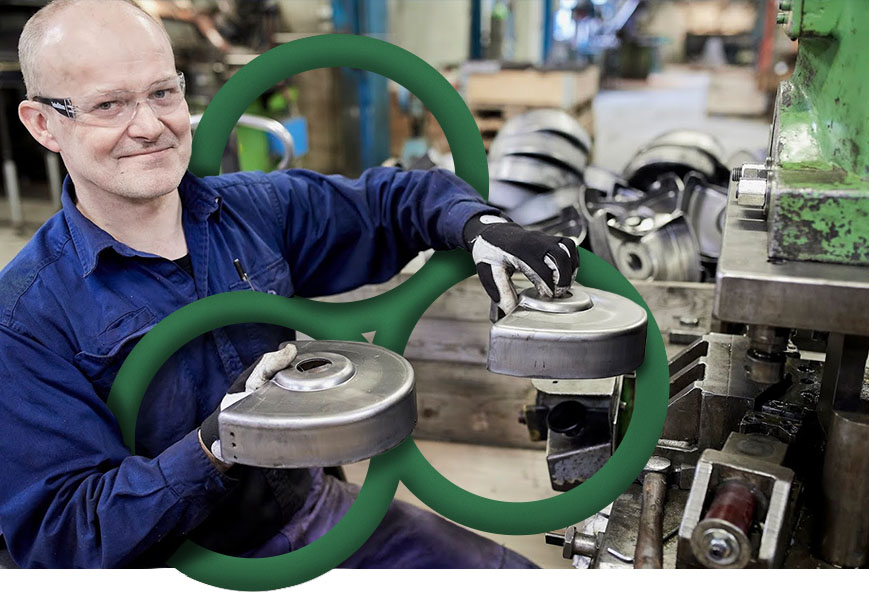 He was an apprentice at Svendborg Maskinfabrik and worked for a few years at Emil Møller's telephone factory in Horsens. He worked for L.M. Ericsson in Stockholm for several years but wanted to return to Denmark. When he became foreman at Thomas B. Thriges engine factory in Odense, he became acquainted with P.A. Fisherman.
1906: On May 1, H.M. Nielsen and P.A. Fisker established Fisker & Nielsen, a company that manufactures small electric motors.
Fisker had many good ideas for using motors, so he made everything from fans and kitchen elevators to coffee grinders and mangels. He even developed a vacuum cleaner. After disassembling it and assembling it countless times, he created "Nilfisk", the first electric vacuum cleaner in Europe.
P.A. Fisker retained the company name despite the fact that H.M. Nielsen ended their collaboration. Rumor has it that he was too stingy to buy new stationery.
1910: Nielsen founded KEF in the back of an apartment building in the Vesterbro area of Copenhagen. His intention was to manufacture electric motors under the name KEF.
However, the premises at Vesterbrogade 27 could not keep up with the growth and after renting various premises in the area, he ended up buying the property at Finsensvej 29 and 1.4 acres of adjoining land. This provided the basis for expansion for many years to come.
1940: H.M. Nielsen began handing over certain managerial functions to his son, who had worked as an apprentice in the factory and studied engineering in Germany.
1955: When H.M. Nielsen died at the age of 85, he left behind a company created in his spirit on a foundation of good craftsmanship.
1960: On its 50th anniversary on November 16, 1960, KEF had 175 employees, a 43,000-square-foot facility, and an annual production volume of 25,000 units.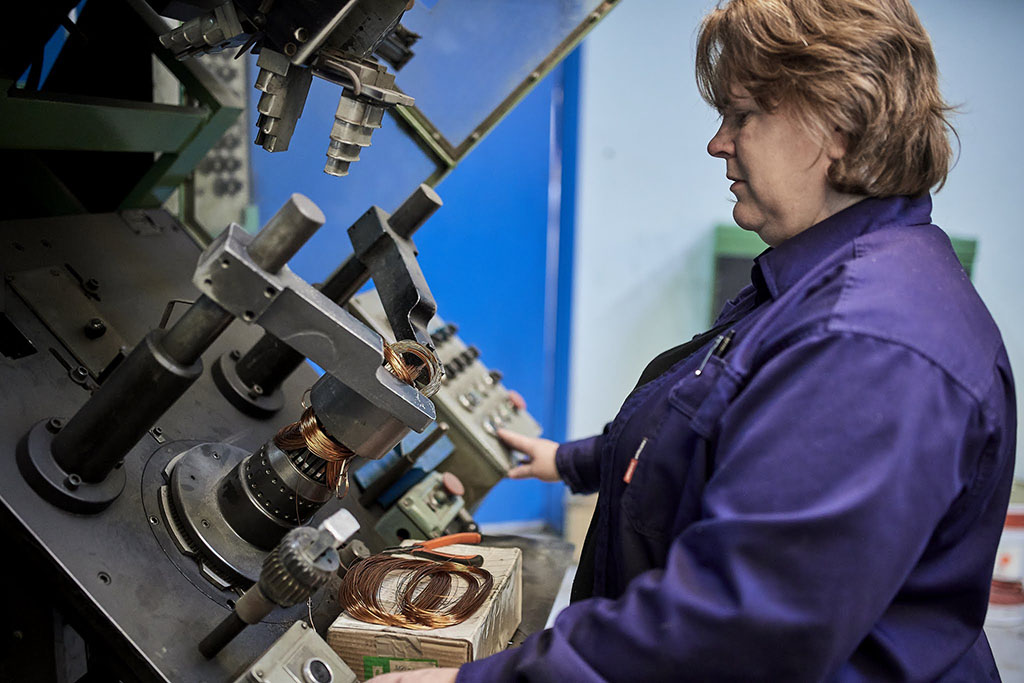 50 years after its founding, KEF had undergone two world wars. During these periods, customers sometimes had to provide copper, partly because it was difficult to obtain raw materials.
However, the two wars also gave rise to customs orders. For example, KEF produced a large number of electric motors for postal vehicles and fan motors for gas generators for passenger cars. KEF made a strong contribution to keeping things going in Denmark.
KEF specialized in manufacturing custom engines according to industry demand for oil kilns, washing machines, centrifuges, pumps, sewing machines, ship dynamos and elevators.
It supplied to the cement industry and maintained the production of grinding and polishing machines. Engines were manufactured in sizes from 0.25 to 50 hp in DC and AC versions.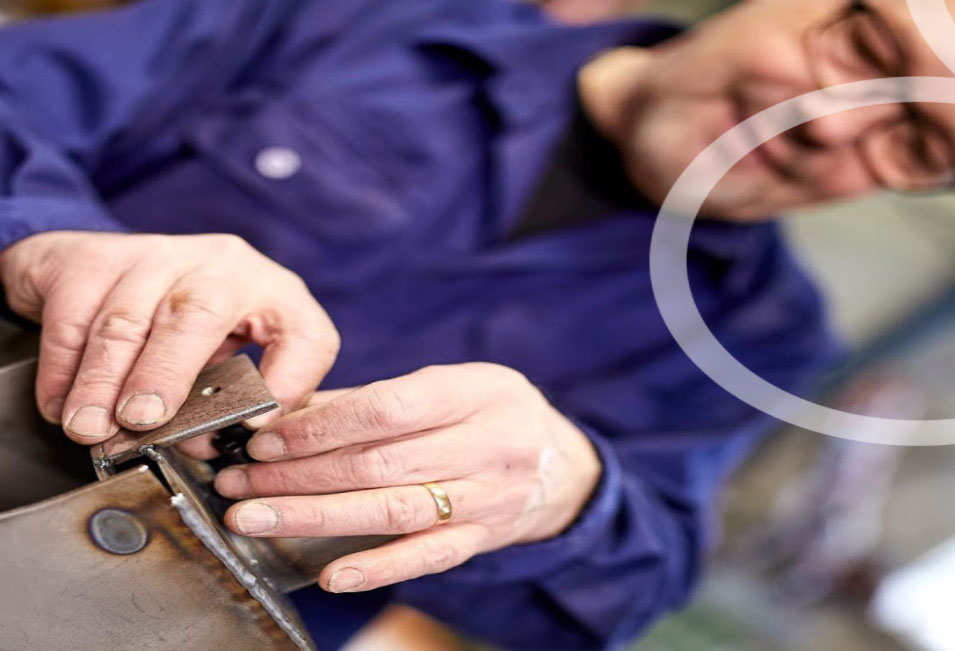 A few years later, KEF was acquired by Thrige Titan, the electric motor manufacturer.
1965: Thrige Titan moved the entire production line to the plant in Aalborg and continued to operate it there until 1979.
1979: During the late 1970s, Thrige Titan carried out a modernization project. All production in Aalborg was transferred to Odense, where the well-known KEF grinders continued to be manufactured.
1988: SCANTOOL GROUP acquires KEF Motor.